The Miracle Mile
Kokusai Street is often called the gateway to Okinawan tourism. It lies only 15 minutes from Naha Airport.
Kokusai Street is a lively street that runs from the northern entrance to the Naha City Prefectural Office (just before the Palette Kumoji intersection) to the Asato intersection, and stretches roughly 1.6km in length.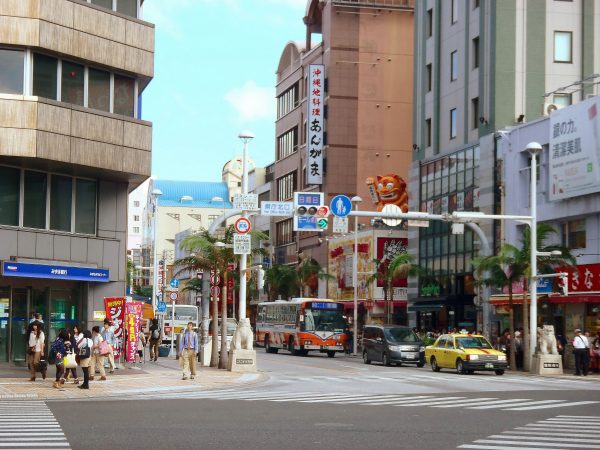 The name "Kokusai Street" comes from the Ernie Pyle Kokusai Gekijo ("International Theater" in English), a cinema which was located where the Tenbusu Naha building currently stands, near the center of Kokusai Street. This one-mile long stretch of road was one of the fastest areas to rebuild and recover after the war, resulting in many calling it "The Miracle Mile".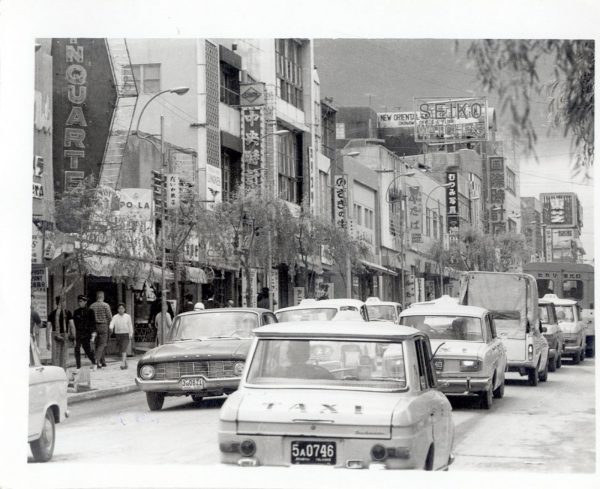 Transit Mall
Every Sunday from 12:00-18:00, from the north entrance to the Prefectural Office to the Yui Rail Makishi Station all traffic is stopped, and Kokusai Street becomes a pedestrian-only area. During this time, events such as Eisa dancing, small concerts, or street performances take place in the middle of the street. For those with small children worried about busy traffic intersections, this is an ideal chance to relax and take your time as you enjoy the performances!
10,000 Eisa Dancers Parade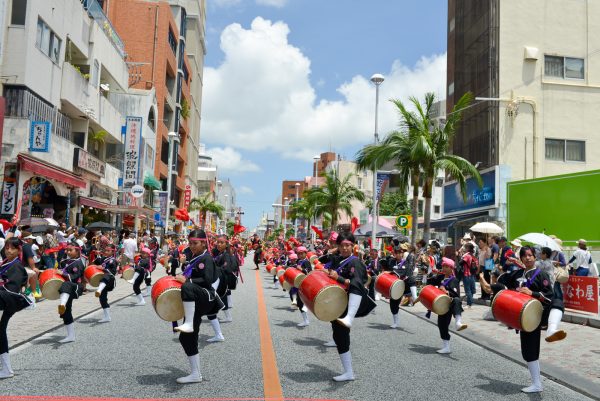 Every year in August, there is an eisa performance known as the 10,000 Eisa Dancers Parade. Youth groups from each region of the Okinawan Prefecture are featured and take part in a massive Eisa dance on Kokusai Street.
Walk around and find your own favorite spot
Kokusai Street has much more to offer beyond its shopping and gourmet food. Get a feel for Okinawa by walking around and seeing it for yourself!