Naha's new facility for the creation and promotion of performing arts has opened its doors on October 31, 2021, along Ichigin-dori Street in Kumoji – just 5 minutes from Kokusai Street. Naha Cultural Arts Theater NAHArt will host stage plays, musicals, traditional arts, and concerts, and hopes to attract all sorts of acts .
Let's have a look at this brand new theater !
What is NAHArt?
The name is a "double" portmanteau made up from the combination of "Naha", "heart", and "art", in the hope that the place will become a center for the transmission of "art" that makes the "heart" of Naha beat. The name was chosen from among about 1,000 candidates.
A place to exchange about culture
The facility comprises two auditoriums, as well as numerous studios and practice rooms. The entrance lobby is a place of relaxation that people can casually visit: it also features an impressive large wall made of sculpted cement "flower" blocks, a staple of Okinawan modern architecture. The exterior wall's design was inspired by the woven motifs of traditional "Shuri-ori" textile.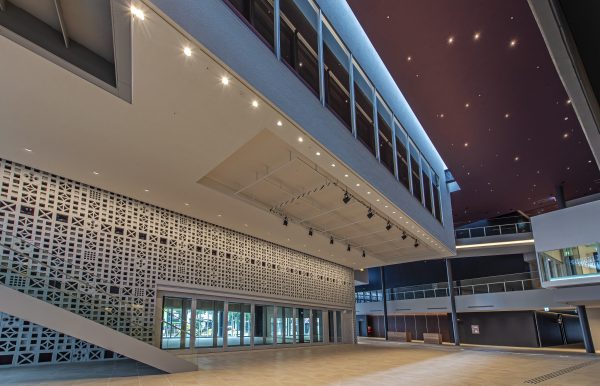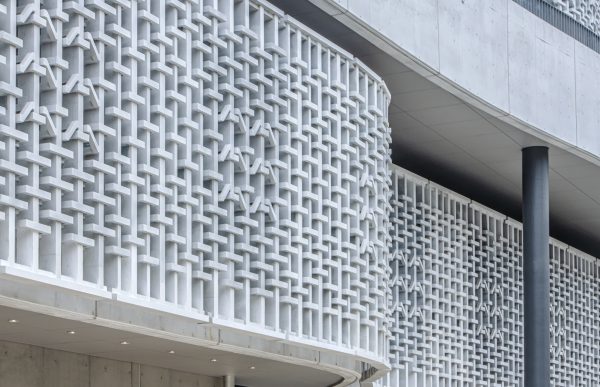 The facilities
〇Main auditorium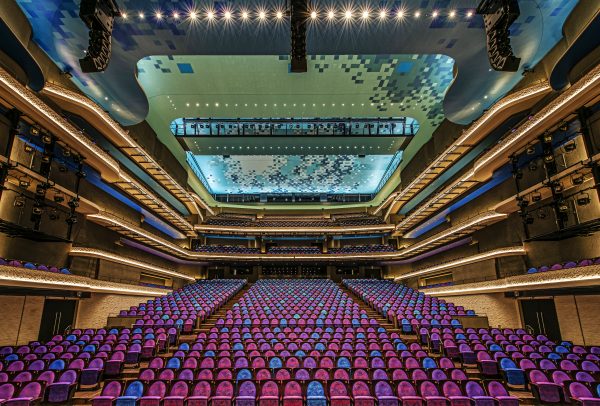 The main stage is equipped to accommodate all sorts of productions.
It has a capacity of 1549 seats over three levels, and a dedicated space that can welcome up to 8 wheelchairs.
The concept for the hall's design is based on the theme of the sea, as can be seen in the colours of the seats and the ceiling. In addition, the placement and angle of the speakers have been precisely adjusted using the most advanced stage technology to provide good viewing and sound conditions for all seats.
〇Small auditorium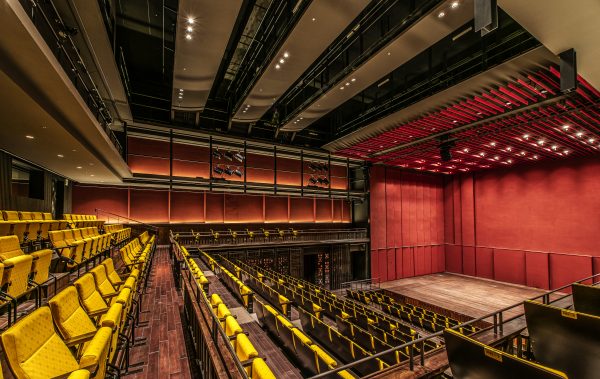 This is a multi-purpose hall with Shuri Castle as its design concept. It has about 260 seats, with a red and black interior and yellow seats.
〇Large Studio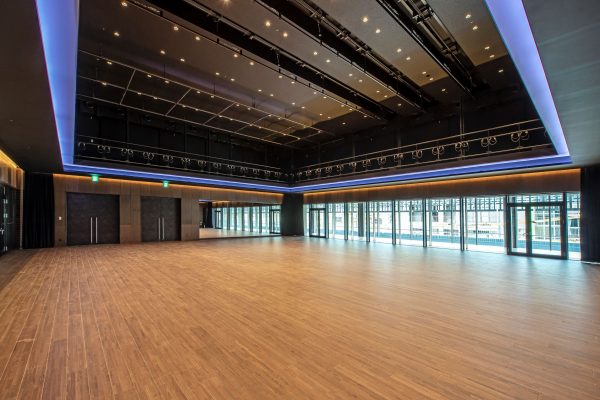 The studio is about the same size as the main stage, and is equipped with lighting and sound systems that allow for rehearsals as if it were a real performance. It can also host small-scale events as well.
〇Small Studio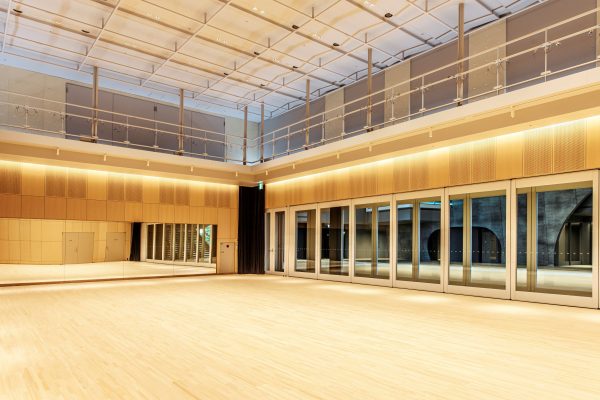 About the same size as the stage of the small auditorium, it is directly connected to the lobby, and can be used in a variety of ways.
〇Practice rooms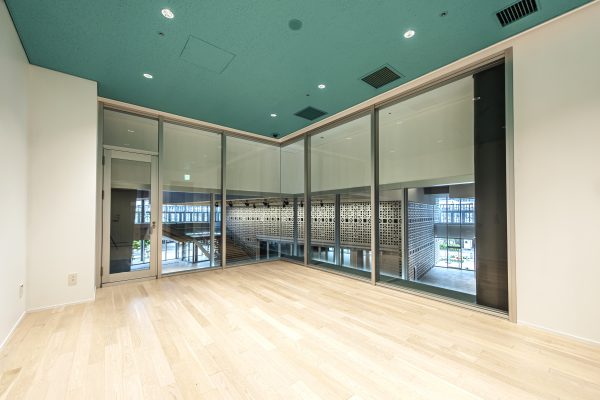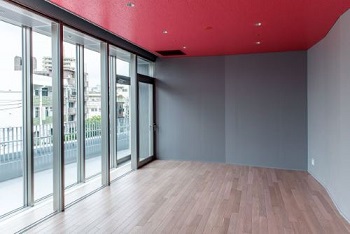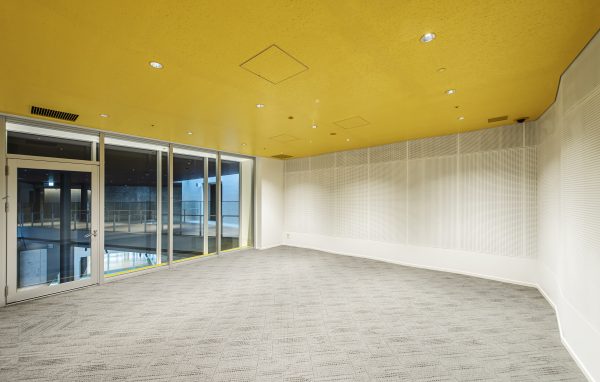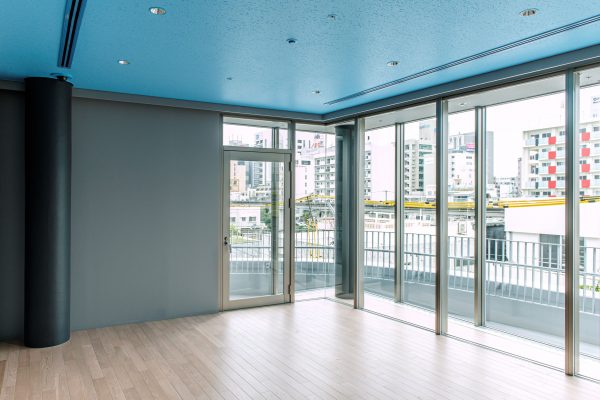 4 rooms equipped for dance or music practice.
Surrounded by local flora
NAHArt is not only special on the inside: the building is also surrounded by many plants and trees typical of the prefecture – fukugi, banyan trees… – for the enjoyment of strollers. There are also kanhi-zakura (Taiwan cherry trees), the earliest flowering cherry trees in Japan that bloom from late January to early February.
▶ MAP
NAHArt's cultural mission
NAHArt's opening season will not only feature Okinawa traditional performing arts, but also classical music, theater, modern dance… An "Open Lobby Program" will allow anyone to enjoy free concerts and other cultural events.
A new landmark of Naha City, NAHArt is gathering attention as a new rendezvous for art lovers. It is a place for locals and visitors to share exciting times and exchange about culture. Please do stop by!
Photos: Naha Cultural Arts Theater NAHArt
Website::https://www.nahart.jp/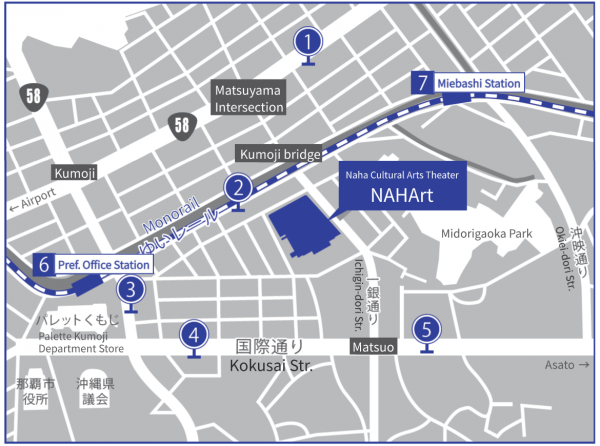 Access
【Bus】
① 6 min. walk from Wakamatsu-Iriguchi
② 2 min. walk from Kumoji kōminkan-mae
③ 6 min. walk from Okigin Honten-mae
④ 6 min. walk from Matsuo Itchōme
⑤ 6 min. walk from Matsuo


【Monorail】
6  6 min. walk from Prefectural Office Station
7  6 min. walk from Miebashi Station

※ No visitor parking at the venue. Please use public transport.
Hours
9:00~22:00 (Reception open until 19:00)
Closed
1st and 3rd Mondays
(Open on national holidays and Memorial Day, closed on the business day immediately following.)
Dec. 29 to Jan. 3