Japan's love for cherry blossoms is well known. Although in Japan they are synonymous with the arrival of Spring (usually in April), in Okinawa cherry trees bloom in the winter months, as early as late January in the north of the main island. Contrary to the mainland, they bloom from the north and move south: in Naha, they typically reach full bloom in mid-February.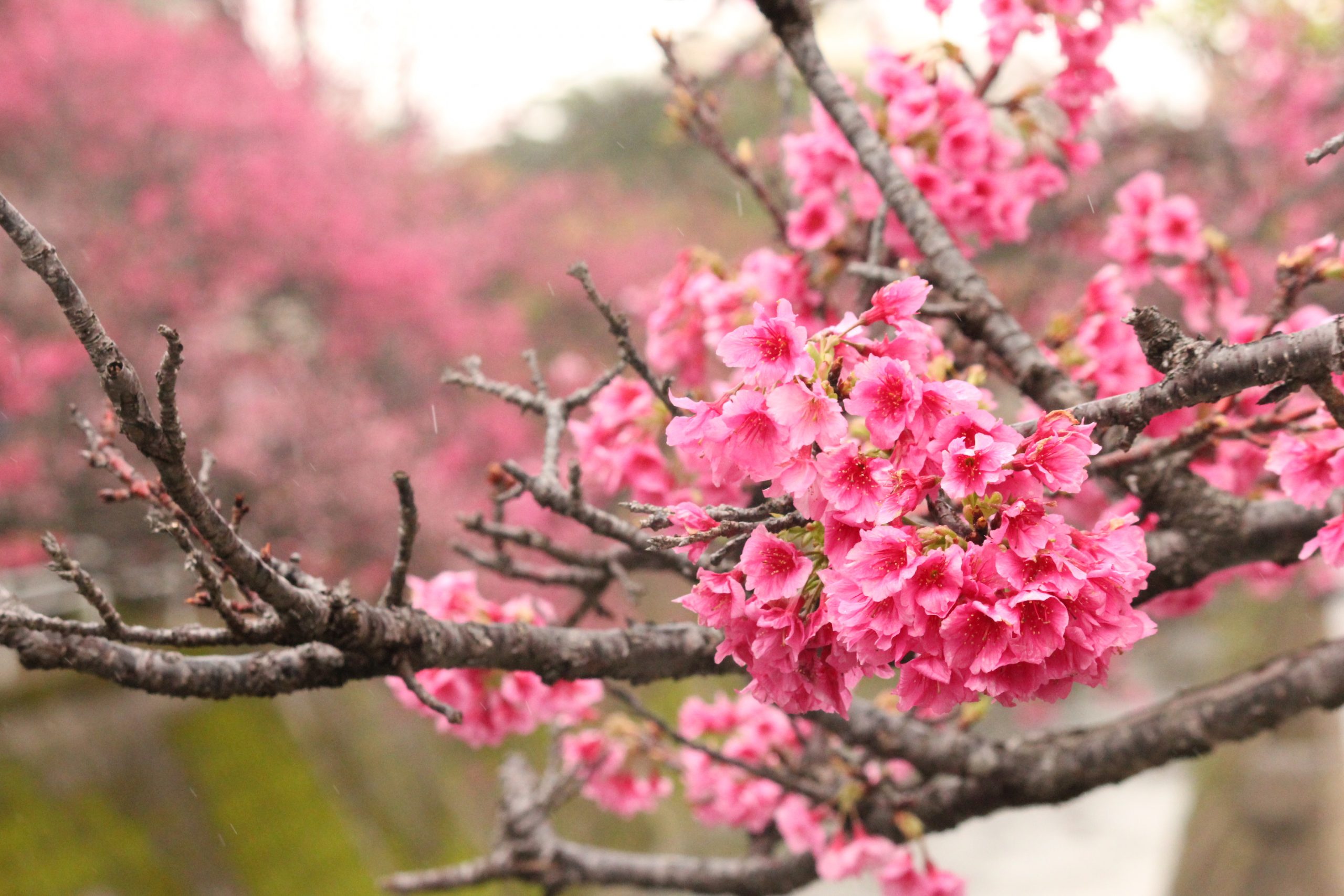 Cherry trees in Okinawa have a pink hue not found in those on the mainland. They are of a different species, called kanhizakura, which is also found in southern China, Taiwan and Vietnam. The brilliant pink of the blossoms perfectly matches the deep greens and bright colors of the subtropical region, and makes for a quite impressive sight for the strollers to enjoy. By March, the cherries themselves will ripen.
While Nago Castle and Mt. Yaedake are famous for their Okinawan kanhizakura blossoms, there are also a large number of parks and places in Naha where people can go to enjoy the blooming flowers.
In Okinawa, cherry blossom-watching is not commonly associated with picnics, but rather with nice strolls through the trees. One of the unique benefits of cherry blossom-watching in Okinawa is the peace and quiet of the experience, although there are also a few events related to blossom-watching.
Cherry blossom-watching spots
Yogi Park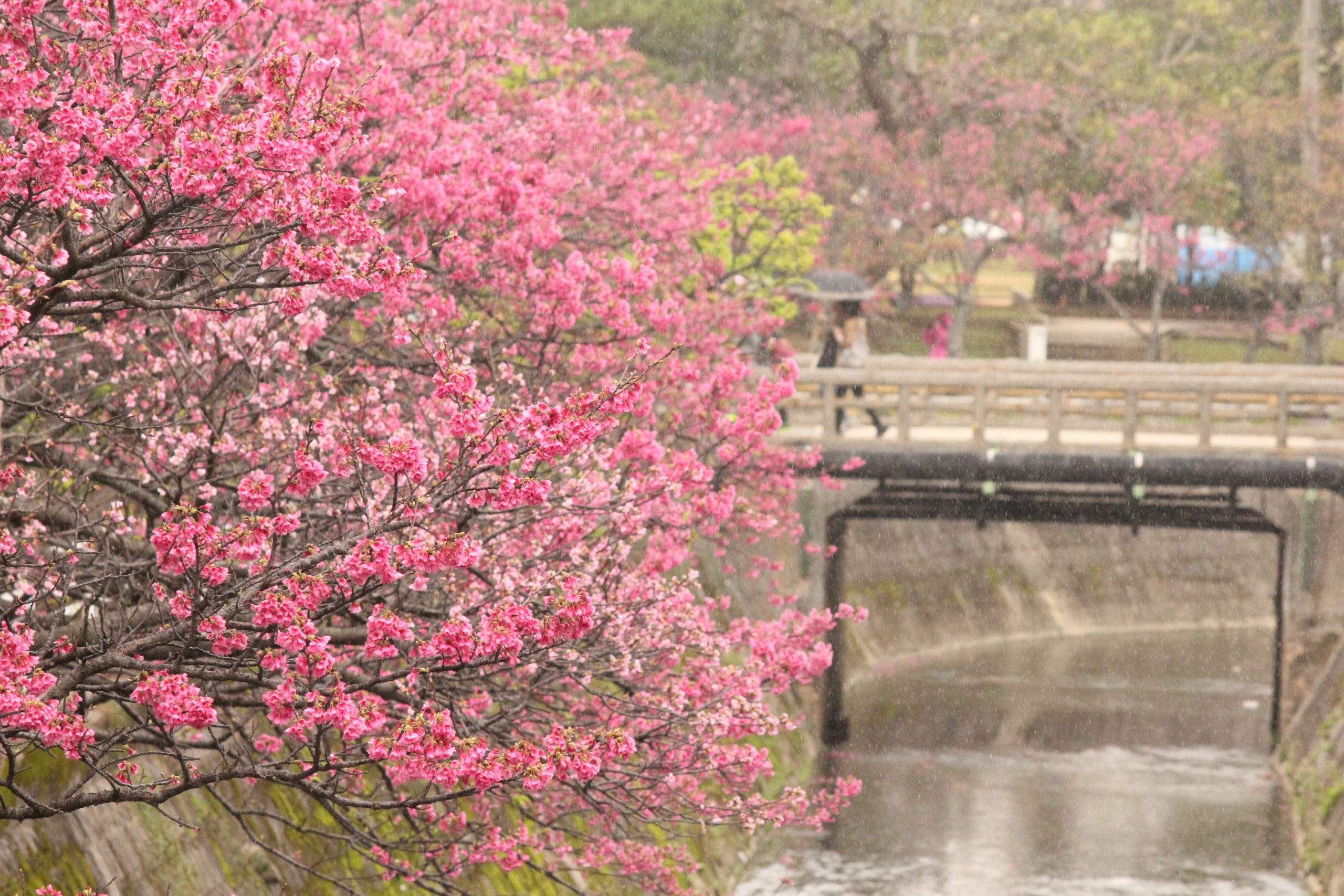 About 400 kanhizakura cherry trees bloom from mid-February to March, along a stream in this park near the centre of Naha. "Naha Sakura Festival" in February features a flower exhibition, food stalls and stage shows including traditional folk songs, hula dancing…
Onoyama Park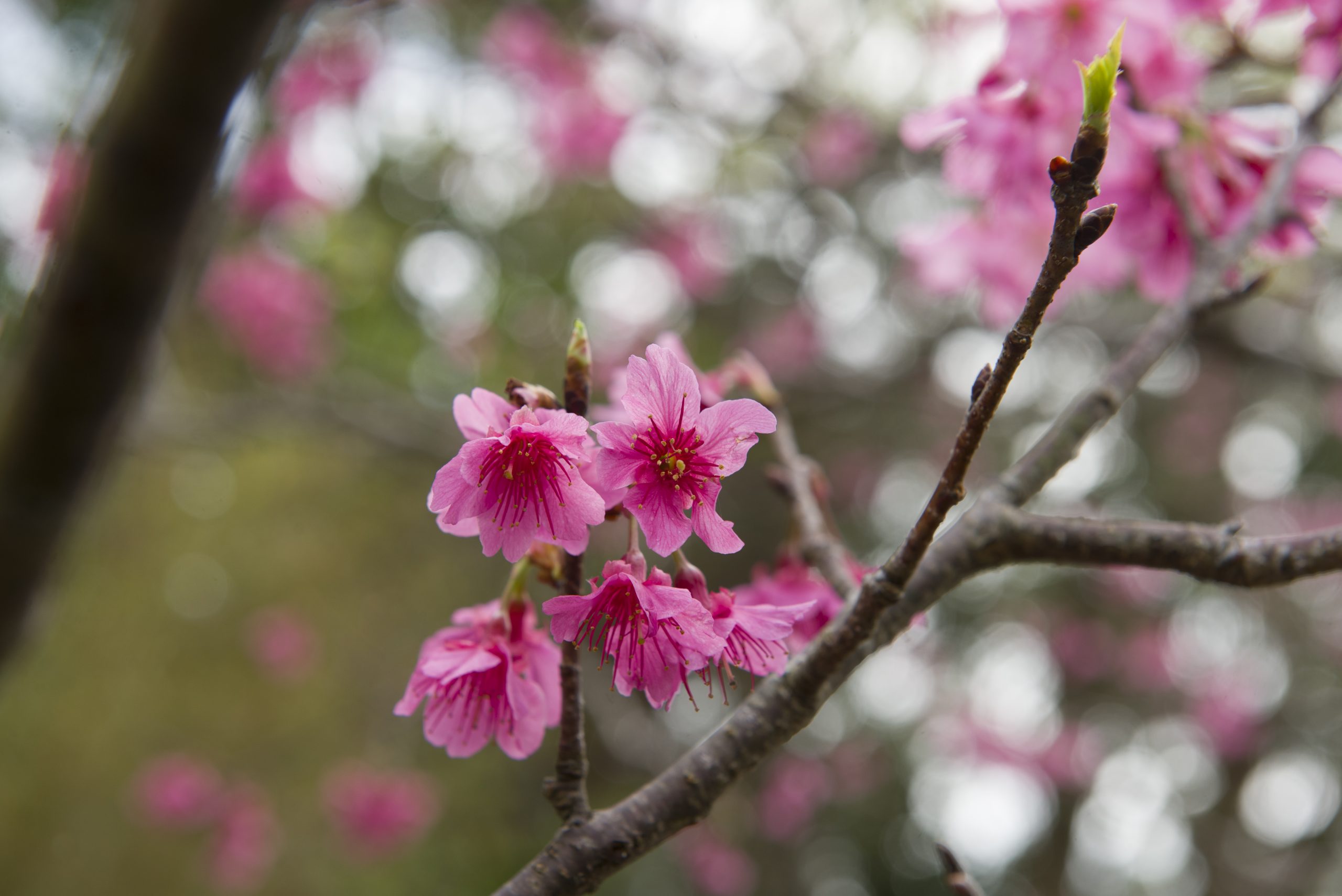 In the park, next to the Prefectural Budōkan is the Yomochi Shrine, which is surrounded by sakura (cherry) trees.
Manko Park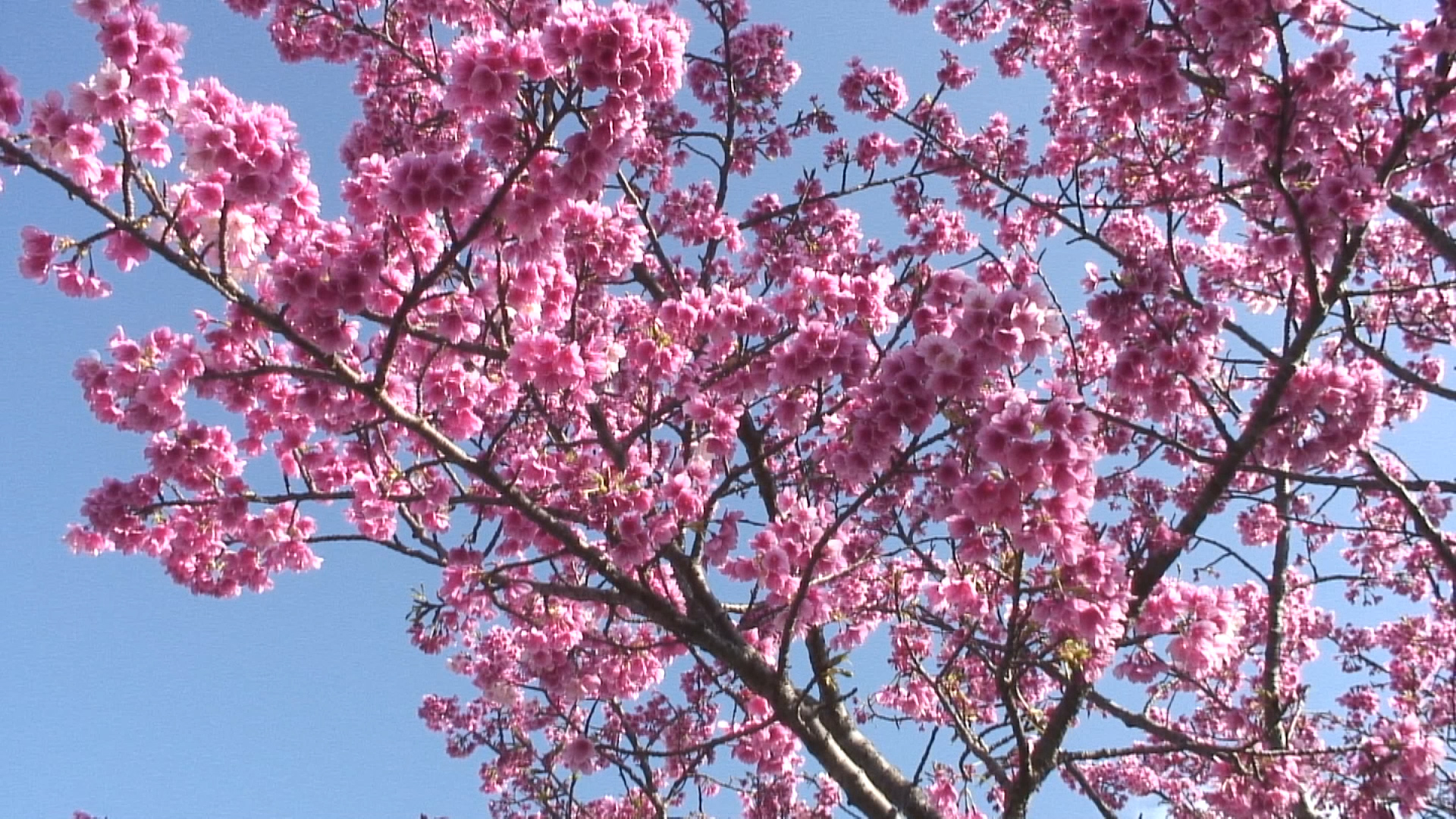 Nestled between Naha City and Tomigusuku City, Manko Park is filled with tropical and sub-tropical plants and a mangrove filled with waterbirds, which gained it recognition in the Ramsar Convention. Every year when the cherry trees bloom, the Naha Chura Sakura Festival is held. At this event, Eisa dances, and children's performances also take place beneath the beautiful cherry blossoms.