Naha City is an attractive city with many great sights and interesting spots, and even a few World Heritage Sites such as Shurijo Castle and the Shikinaen Royal Garden. A lot of Naha's best places are within walking distance of the almost brand new monorail system.
Take the Yui-rail
Originally running between Naha Airport and Shuri, the line was extended to Urasoe City in 2019. The fare ranges between ¥230~¥370, with a 50% discount for children under 12. If you plan on using the monorail multiple times. you can also purchase a pass for one (¥800) or two days (¥1400). Tickets and passes are available at every station.
Trains run from about 6:00 to 23:30, with a train every 5-10 minutes in the daytime. It is a very convenient way to bypass traffic, and also allows you to move around Naha while enjoying the view from the monorail's window.
Here is a quick list of Naha City's main spots, and how to access them by the monorail.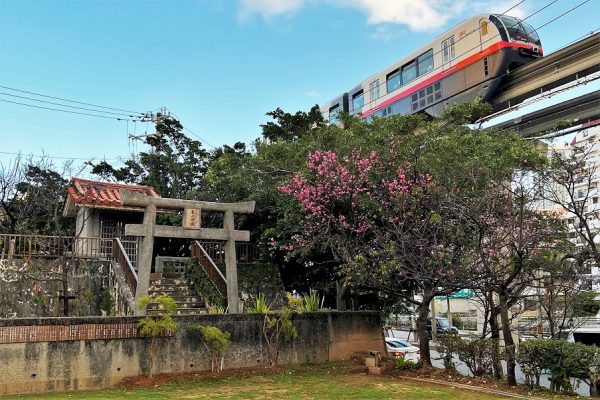 01- Naha Airport
02-Akamine Station
● Second-hand stores (electronics, games, clothes, furniture, books etc…)
03-Oroku Station
● AEON Naha Shopping Center
● Senaga Island – Umikaji Terrace Hotel and resort (about 10 minutes by taxi)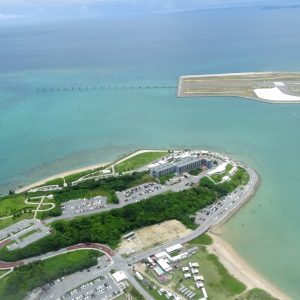 04-Onoyama Athletic Park Station
05- Tsubogawa Station
● Onoyama Athlectic Park
● Okinogū Shrine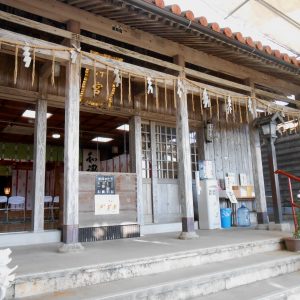 06- Asahibashi Station
● Naha Bus Terminal (local and highway buses)
● OPA Naha – restaurants and shopping center
● Okinawa Prefectural Library
● Okinawa Tourist Information Center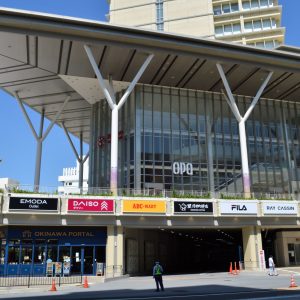 07- Prefectural Office Station
● Okinawa Prefectural Office Bld.
● Palette Kumoji Department Store (Naha Municipal History Museum)
● Kokusai Street
08- Miebashi Station
09- Makishi Station
● Kokusai Street
Saion Square (Shisa Lion Statue)
● Tsuboya Pottery district (Naha City Pottery Museum)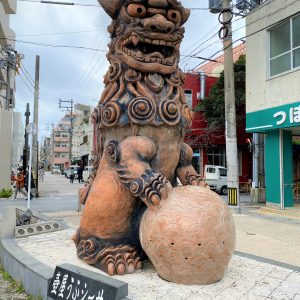 10- Asato Station
11- Omoromachi Station
● Naha Main Place Shopping Center
● Omoromachi Park
● DFS Okinawa (duty-free shops)
● Okinawa Prefectural Museum and Art Museum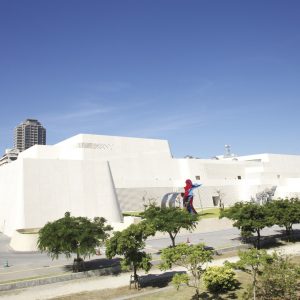 12- Naha City Hospital Station
● Naha City Hospital
● Sueyoshi Park and Sueyoshi Shrine (10-minute walk)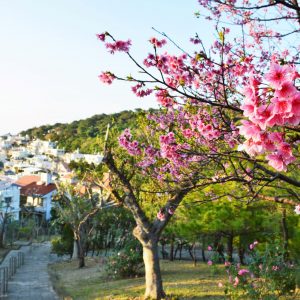 13- Furujima Station
14- Gibo Station
15- Shuri Station
● Shurijo Castle Park
● Tamaudun Royal Mausoleum
● Kinjo-cho Ishidatami Stone Path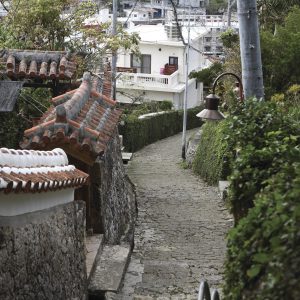 16- Ishimine Station
17- Kyozuka Station
18- Urasoe Maeda Station
● Urasoe Gusuku Youdore Kan (remains of the Urasoe Castle, previous Royal residence before Shurijo Castle)
● Hacksaw Ridge (site of the battle depicted in the eponymous film)
● Urasoe Art Museum (Ryukyuan lacquerware, paintings, pottery, textiles, and metalwork)
18- Tedako Uranishi Station
● Tedako Hall (concert hall)